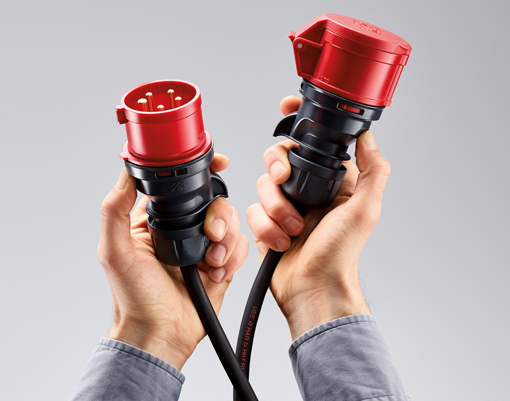 Industrial CEE standard electrical connectors enable the safe connection to three-phase power.
ABL offers a substantial range of plugs, connectors and socket outlets, as well as connecting devices for portable site offices and low-voltage applications.
CEE connectors are mainly used in industry and on construction sites.
With IP67 und IP44 protection ratings, CEE connectors withstand the toughest conditions. Features such as turn2fix und plug2power make them especially easy to use.